Monday, October 29th, 2012
Every time I work on a home makeover, I do it with love.   But this makeover was especially heartfelt because it was the house I grew up in.  It was a lot of work covering 2,100 square feet and 50 years of accumulation, yet it was so much fun even though it took me about 6 months of going back in forth over the last 16 months—and worth every ounce of cuts, bruises, backaches and lots of paint in my hair!
THE KITCHEN MAKEOVER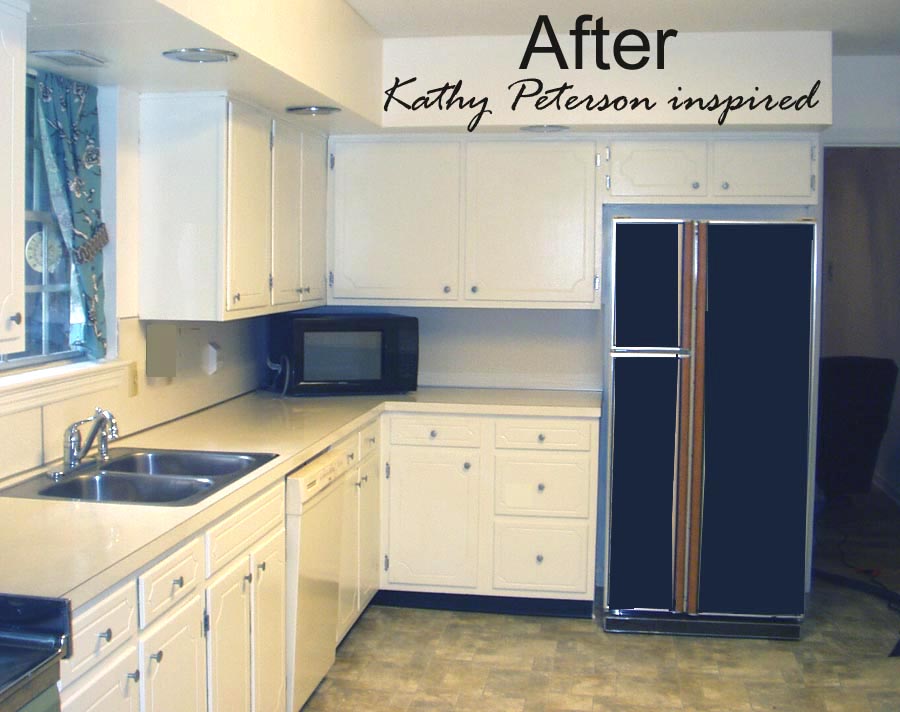 Above is the AFTER of the kitchen makeover and here's what I did.
Clear the clutter!
Repair the floor from water damage due to a leak in the plumbing 
Prep and paint the cabinets and drawer pulls
Paint the fridge with Krylon Appliance spray paint (follow directions on can).
Sew new curtains
Replace the floor with faux vinyl tile (although this photo does not do the floor color justice)
THE KITCHEN BEFORE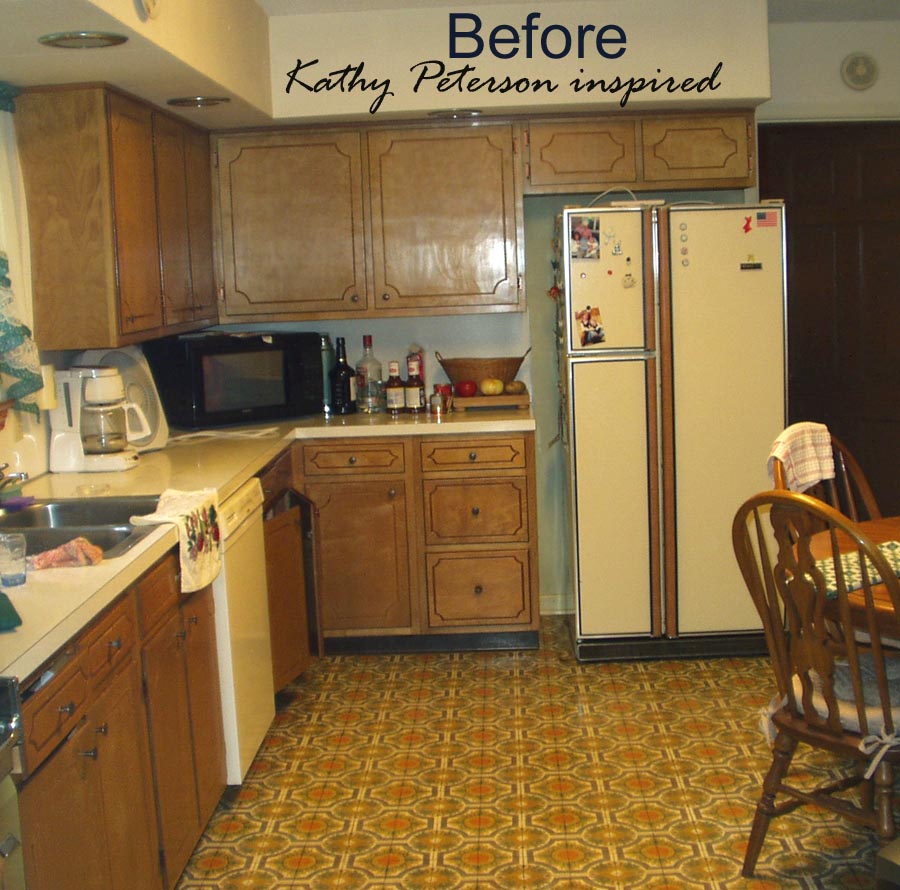 Are you digging this 1966 cabinetry and floors?  Well not me!   However, the cabinets were in great shape and the appliances still worked even though they had been updated about 15 years prior.   With the new look in the previous photo, this room now looks bright and clean —and lean and mean!  Come back again with another view of this kitchen makeover as well as the rest of the house re-do!  Stay inspired—you can do it!  www.KathyPeterson.com         TOTAL COST FOR THIS MAKEOVER:  Paint, Materials, and Labor — Less than $1,900 ($1,000 was replacing the damage floor).   Stay inspired!