Tuesday, December 18th, 2012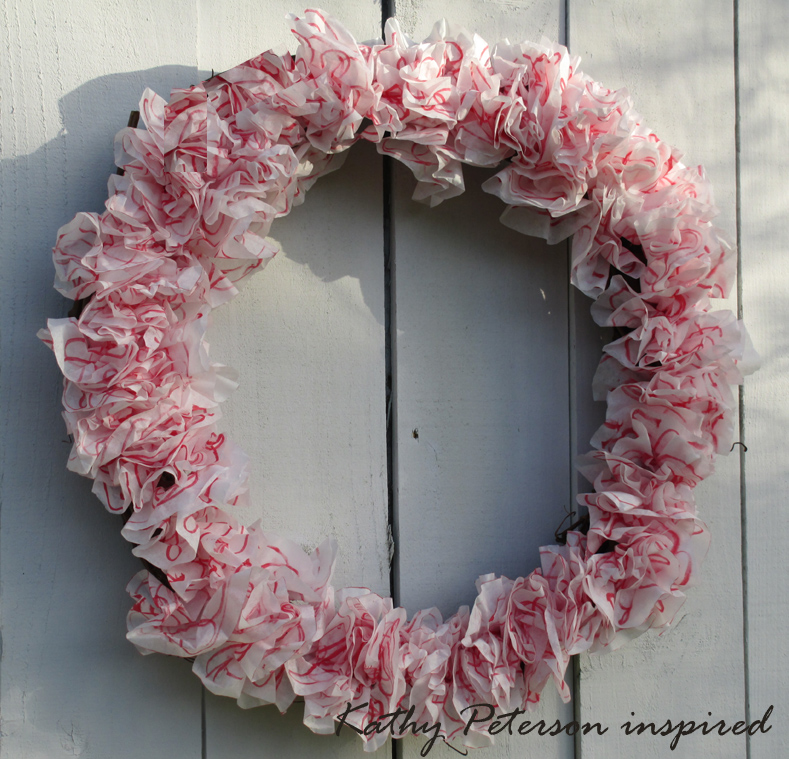 I've gotten so many compliments on this wreath—can you guess what it's made from?   Coffee Filters—yep—coffee filters!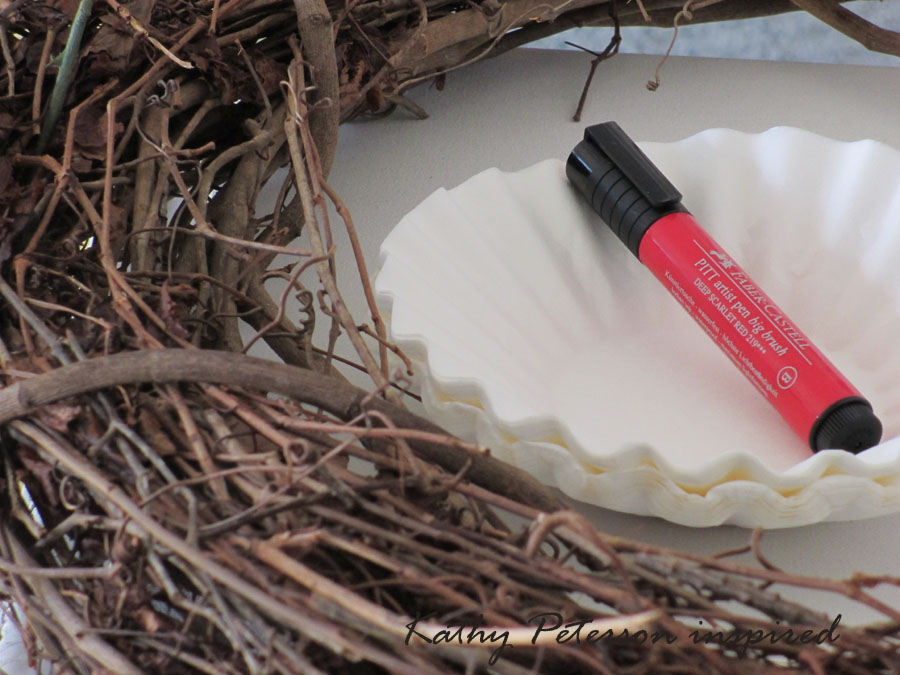 Supply List:
Grapevine wreath
approximately 80 coffee filters
Faber-Castell Pitt  Artist Pen Big Brush–Deep Scarlet Red 219***
Butter knife or other blunt tool to tuck in filters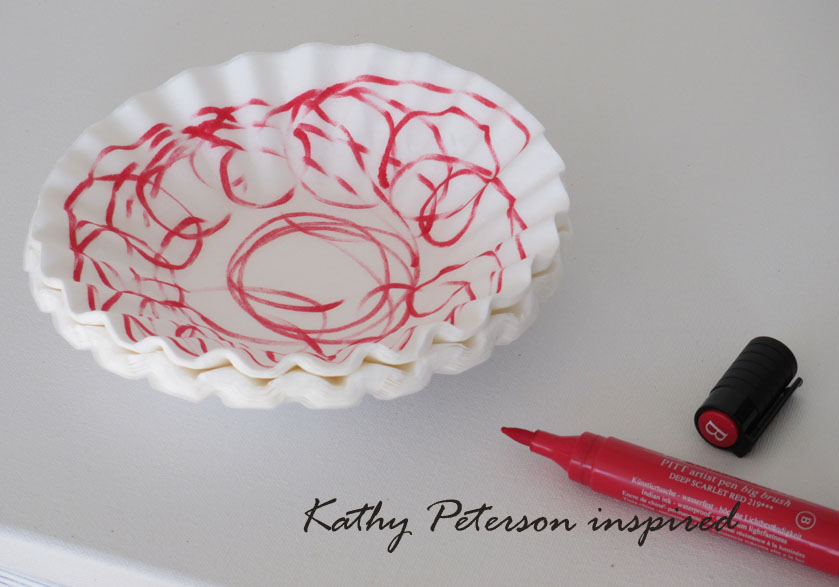 Step 1.
Randomly "doodle" circles and swirls on each filter.  NOTE:  It is easier to doodle on the filters if you leave them stacked.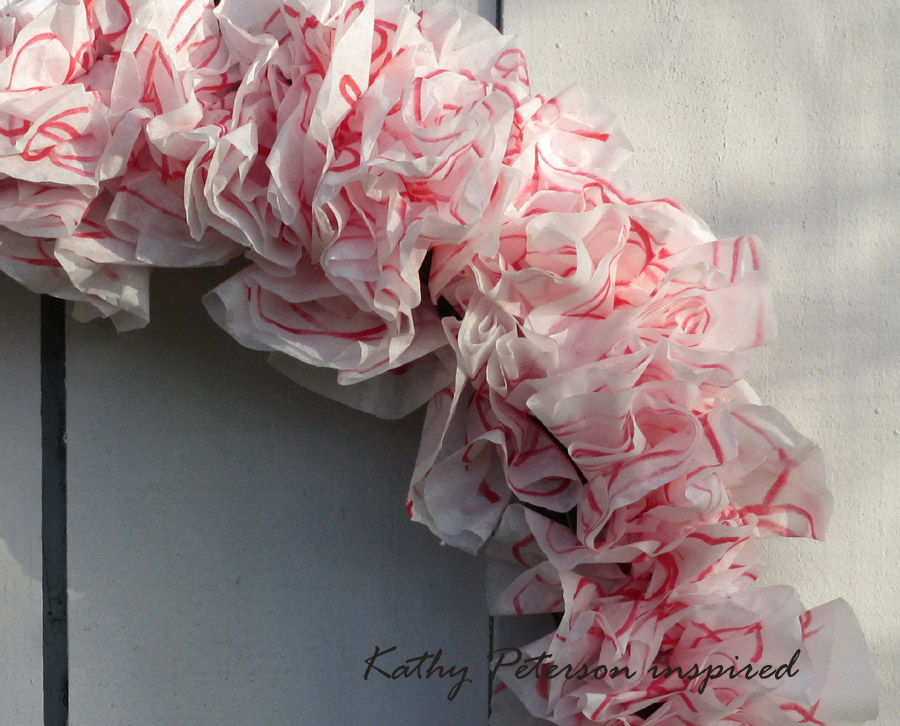 Step 2.
Fold filters gently in half (without creasing the filter) then scrunch to form a flower shape.  Tuck each filter in between the grapevines to secure.  Use a butter knife to tuck filters in tighter gaps on the wreath.   
It's really that easy!  Stay inspired!  www.KathyPeterson.com