Friday, August 26th, 2011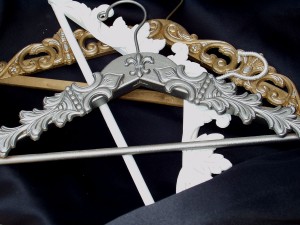 What do you do with old wooden hangers?  Decorate them of course.  These are vintage hangers that I spray painted and added Walnut Hollow wood motifs for decorative look.  This idea would make for great wall decor with an unexpected look. 
How would you use them?
Stay Inspired!