Monday, September 19th, 2011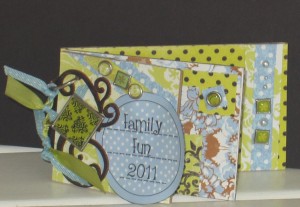 This is a mini scrapbook made from Kaiser Craft paper, embellishments and pressed board using Duetica "Floot" font.  My inspiration for this little book was to use it as family photo display that could be placed on a tabletop either layng down or propped up.   Sort of like a photo frame.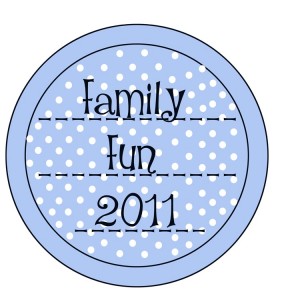 No special techniques were needed here (although I did create the custom polka dot circle cut out in photoshop) –just mixed media embellishments, and strips of paper  glued together to create a festive and fun photo display. 
 Supply List  Duetica font —Floot  and Kaiser Craft papers, embellishments and pressed board.
Be sure to check out all my other design team members to see what they came up with using this simple font system!
Stay inspired!  www.KathyPeterson.com

Becky Conley
Candice Windham
Christy Monge
Eileen Hull
Kathy Peterson
Kristie Taylor
Niki Meiners
Rebecca Lynn
Suzanne Sergi
Veronica Goff