Give me a paint brush and something to paint on and I'm a happy designer.  Here's an after shot of a plain white rug I purchased at a garage sale for $2.00. (see before below)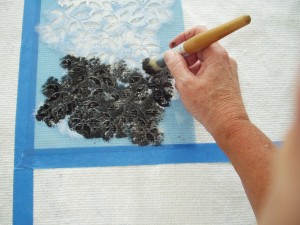 This project was so simple using an inexpensive stencil, acrylic paint and acrylic sealer.  The rug was a cotton rug so I washed and bleached it prior to painting it.  After tapping off the boarders, I stenciled the motif using a stippling method of stenciling….all that means is that I pounced the brush to create the pattern.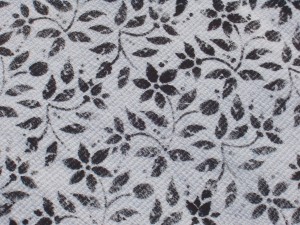 I wanted a distressed look so rather than applying heavy amounts of paint while stippling, I varied the amount of paint on the brush to give it a "well loved" look.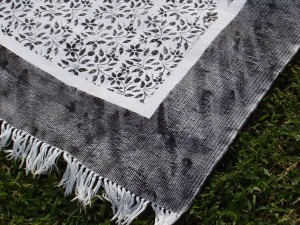 Once I had the stencil motif applied, I then painted the boarder and removed the tape! 
Taa-dah!   Much better than the before don't you think!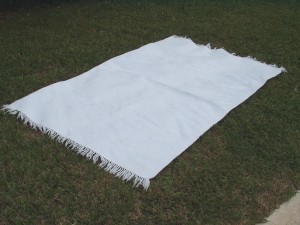 Stay Inspired!