I'm just back from High Point soaking in all the amazing furniture, rug and accessory designs.   My first stop of the day was meeting with Rug Market's fun executives and seeing all their amazing designs!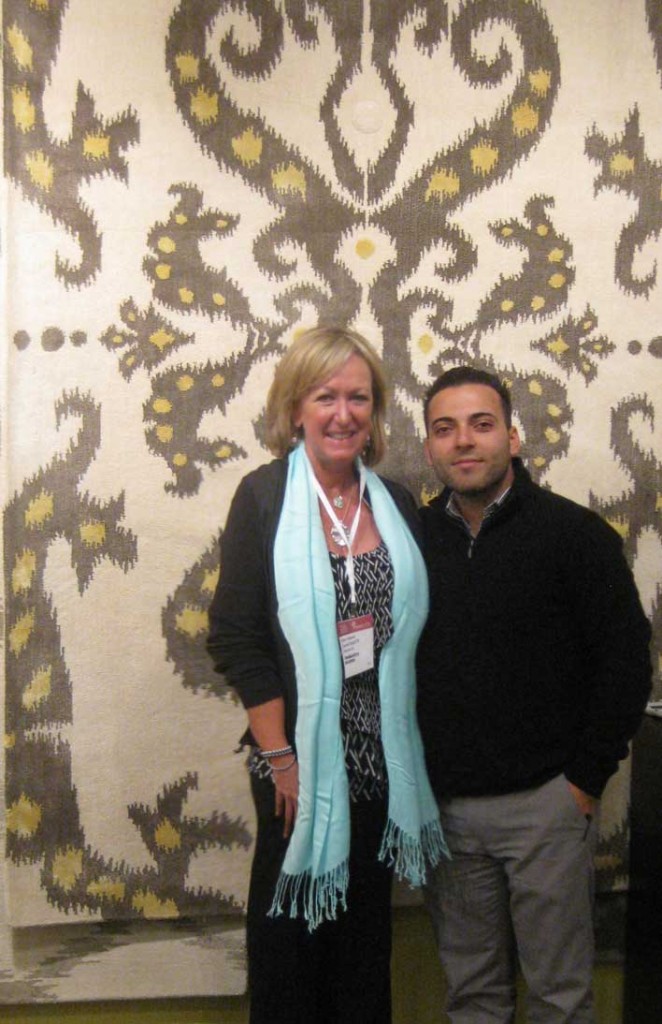 This is a rather large and spread out show if you haven't been before and unfortunately is not open to the public (trade only).  Scores of showrooms and buildings showcasing everything from furniture, rugs, accessories, and more.
Color trends included a wide range from collections of black, brown and taupe to spa blue, whites and yellows.  These collections and more were everywhere including reds, greys and more.
Stay inspired! www.KathyPeterson.com