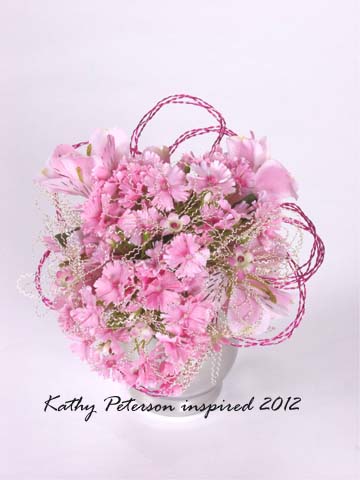 Valentine's Day is soon approaching!   And of course flowers play a big roll on this special day so I thought I'd give you a head start on some creative ideas on how to "doll up" your flower arrangements!  Above is a floral design I created using crimped and twisted wire.  This so easy to do and —wow—does it spice things up for what might otherwise be just another bundle of flowers.  This is a great way to make a memorable gift and the wire can be recycled again for the next arrangement!  I love that!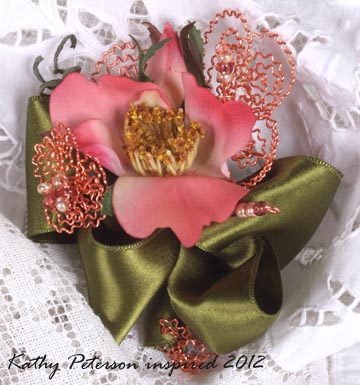 It doesn't get any easier than this simple little flower.  This time I shaped the crimped wire into mini flower and then attached some small pearls to add even more depth.  Now you can wear this as a corsage or use it as an accessory for your table decor!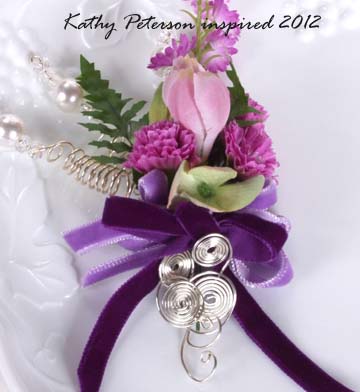 Maybe you know someone who's getting married on Valentine's Day and wouldn't this make a romantic touch for a boutonniere!  Take it one step further by using artificial flowers and turn this into a gift box topper!  On this little cutie, I spiraled the wire at the bottom and to the left I wrapped the the wire around a small dowel then added some beads!