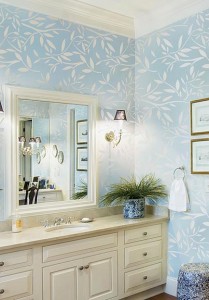 Here's another stencil I designed called the Vine. These stencils are so easy and fun to work with. I really like the white vines on the blue which gives it a light and airy look.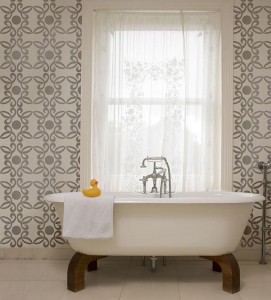 This stencil was inspired by the fluer de lis and thus I called it Fleur. And I love the way it frames the bathtub using metalic paint on white walls.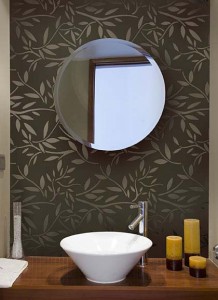 And here's the Vine stencil again except this time, metalic paint against the dark brown walls really makes this small space look and feel so sophisticated.
For more info on my new stencil collection please visit www.cuttingedgestencils.com/kathy-peterson-inspired.htlm
Stay inspired! www.KathyPeterson.com