Thursday, November 25th, 2010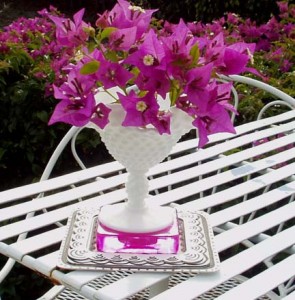 Wow– we're on our 4th week of the blog hop and boy has it been fun!
So this weeks project is a actually a picture frame (die-cut by Eileen Hull). However, I love putting a new spin on something and decided that I'd make a "coaster" for my flowers (or this would be great for candles too!). And it was super simple and took me only about 5 or 10 minutes to make! LOVE THAT!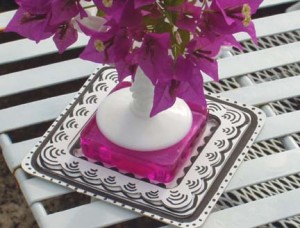 Here's what I did! I used a black marker (you can you any color though) I doodled and scribbled and dotted and dashed around the frame components. Then glued them together, set a tealight holder in the center for some color and topped it off with some flowers and a vase! How fun is that!
Stay creative!
Kathy Peterson Inspired
www.KathyPeterson.com
P.S.  Don't forget to follow along on the hop.  It's easy, just click on the button to the left!  Happy Thanksgiving everyone!