Monday, April 29th, 2013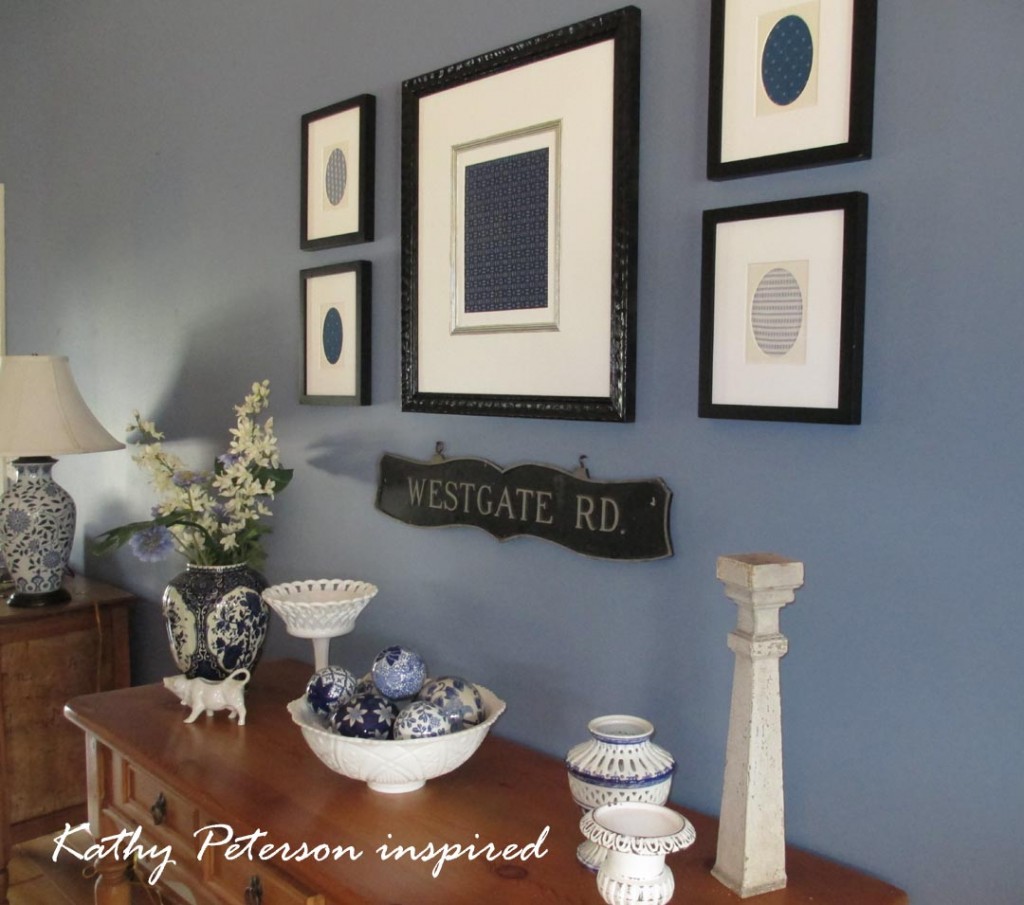 Oh the  challenges of decorating a large wall!  Well, if  you do not have large artwork—-consider grouping like sized accessories and wall art to create your own personal style in a big way!   This is my family room cathedral wall and believe it or not— the artwork is original (made by me!)  To create this vignette,  I gathered flea market finds and thrift store frames for a casual look.  Each frame was painted black and the photo mats were painted white (yes you can paint the mats!)   This gave me the ultimate opportunity to finally frame some vintage fabrics I found at a yard sale in New Hampshire years ago.  The road sign has sentimental value to me as it was one of the original signs in the neighborhood where I grew up.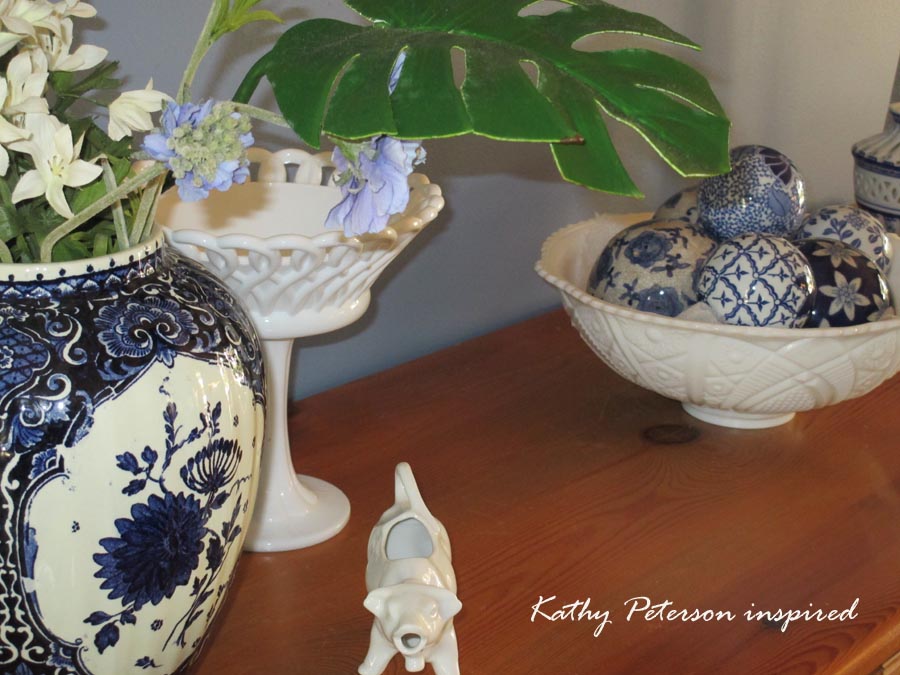 The vase was a great steal at $2.00 from a church flea market and the two white bowls I found when I was featured on HGTV's Longest Yard Sale a few years ago (another steal deal).  And the cow creamer was given to me over 20 years ago from one of my best friends.   What I like best about this decorating idea is that I got to go on a treasure hunt in my own home PLUS  it didn't cost a fortune!
Stay inspired!  www.KathyPeterson.com