Thursday, August 5th, 2010
It seems like yesterday, I was driving up to Kentucky with my old college friend Linda to be featured as the guest shoppers on HGTV's The Worlds Longest Yard Sale on Hwy 127. But that was a few years ago and I'm missing not being able to hit all the fabulous flea markets this year that covet dear old Hwy 127!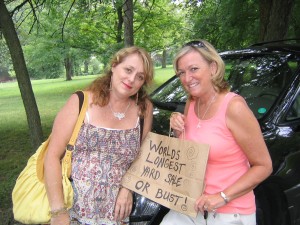 Linda and I traveled 200 miles into Tennessee with HGTV's TV crew and we had just the best time! Here's a shot of our last stop just before taping the big reveal of my wonderful antique finds!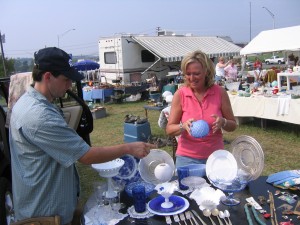 And here I am on some side road waiting for the camera crew to mount a TV camera on the hood of my car—boy the locals sure did give us funny looks!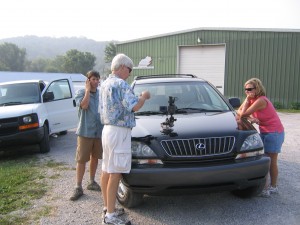 Here we are just before saying farewell to the crew. Boy did we have fun and come home with some awesome treasures.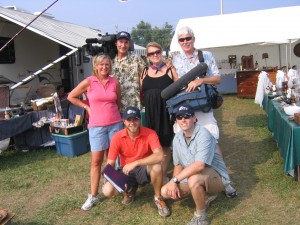 This trip was a fast, furious and fun adventure and I would recommend this trail to all my antique loving friends. Happy flea marketing!