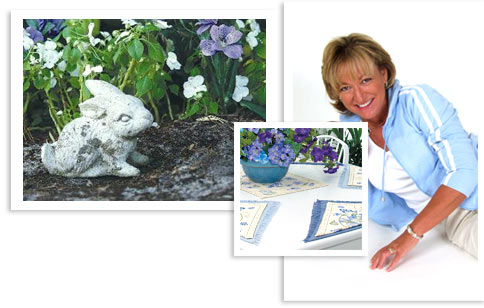 KATHY PETERSON, TV CELEBRITY, AUTHOR, DESIGN EXPERT & SYNDICATED COLUMNIST
For nearly a decade, Kathy Peterson has established herself as a well-known TV celebrity, author and design expert who is featured weekly reaching 15 to 30 million households each week through her national TV series Town & Country Crafts with Kathy Peterson broadcast on the Family Net TV Network and other cable networks.
As a design expert, she is frequently featured and/or quoted in hundreds of shelter publications, newspapers, and trade publications including USA Weekend, Woman's Day, Woman's World, Entrepreneur Magazine, Chicago Tribune, Copley News Service, Washington Times, Better Homes & Gardens SIP, Budget Decorating, iVillage, FoxNews.com, American Ways, Go Magazine, NY Daily News and a long list of publications.
Kathy's licensed floral designs have been included in 150 Oscar Gift Bags and she has made 100+ TV guest appearances on HGTV, DIY Network, TNN, DISCOVERY CHANNEL, E! and PBS with personal appearances on various network affiliates based Dallas, Miami, Palm Beach, Chattanooga and more.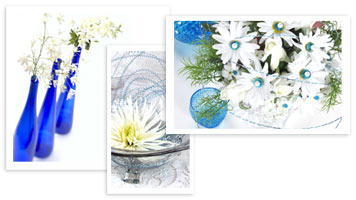 Her most recent Satellite Media Tour appearance totaled 74 TV airings with approximately 1.2 million impressions while RMT/ANR interviews included approximately 14.5 million impressions with acceptances on 6 networks with 2,634 affiliates and 73 stations including CBS, Westwood, Florida, Family, WGN and Michigan Radio networks.

Kathy has written 5 design books which have been featured in numerous women's publications, TV shows and newspapers and her most recent book, Kathy Peterson's Great Outdoor Decorating Makeovers is currently being sold in Lowe's, leading book retailers and web based retailers including Amazon.com , etc.
Her home and garden column replaced Martha Stewart's syndicated column in the Palm Beach Post for 2 years reaching approximately 500,000 readers and is currently syndicated on ClubMom.com reaching 3 million members co-founded by Meredith Vieira.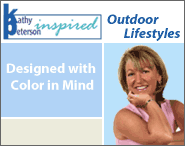 To inquire about celebrity endorsements by Kathy Peterson contact us at:
Kathy Peterson Productions Inc.
E: info at kathypeterson.com
P: 561-744-2086